blog
North Philadelphia has undergone rapid and significant changes over the last 2-1/2 centuries. While facing a history of discriminatory housing policies, strategic decay and displacement, African-Americans have raised families, created community, made their mark and changed the course of history. In recent decades, archival material has been uncovered revealing the lives of Africans enslaved at several Fairmount Park Mansions. What are their stories? If we don't remember them who will? If we don't tell these stories who will? And, who will remember us when we are gone?
read further...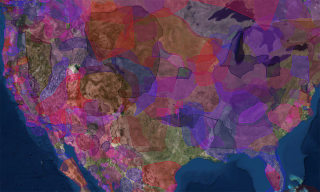 Whose land are you on? Start with a visit to native-land.ca. Native Land is both a website and an app that seeks to map Indigenous languages, treaties, and territories across Turtle Island. You might type in New York, New York, for example, and find that the five boroughs are actually traditional Lenape and Haudenosaunee territory.
read further...
about


Philadelphia Assembled City Panorama

"Maps are everywhere around us, ever present to help us navigate both public and personal geographies, or orient ourselves in communal and universal landscapes. But all maps come with an agenda—as much as maps can reveal about a place or idea, maps also have the power to hide or distort truths."

– Black Quantum Futurism

This city panorama visualizes the complex network of people, histories, and aesthetics that is PHLA. Each panel suggests a new framework through which to see the shifting landscape of the city, addressing the narratives that are often made invisible by dominant systems and linear understandings of time. These range in scale from the personal, to the local, to the global.